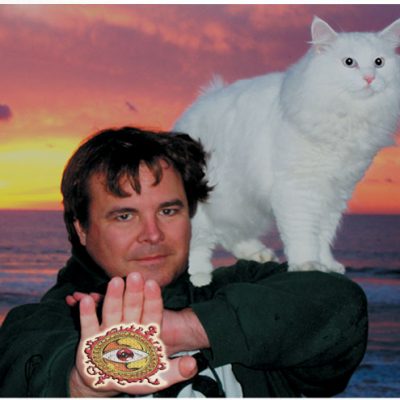 Sean David Morton
SATURDAY AUGUST 21 4:20-5:30 PM ROOM #3
THE DOOMSDAY CLOCK!:
A SPECIAL SURPRISE APPEARANCE FROM OUR FAVORITE NEWLIFE SPEAKER BACK FROM HIS LONG HIATUS
Dr. SEAN-DAVID MORTON, Ph.D, is FREE and BACK WITH A VENGENCE! Find out WHY the FEDS have tried to kill him and why he is the world's most dangerous man.
Starting with cycles in the Bible, then the founding of this nation, with a blueprint from the Great Pyramid of Giza, then the astrological patterns of Pluto in the chart of the USA, the social, political and economic history of all these things comes to an end in the next FIVE YEARS! Find out why our world will be a savagely different place in 2025 AD…and the world that lies BEYOND that Undiscovered COUNTRY! This is Sean's first MAJOR SEMINAR since his deadly treatment at the hands of the merciless USA! He was freed only YESTERDAY and now the NEW LIFE EXPO and MARK BECKER bring him to you live!
YOU DARE NOT MISS THIS!
YOUR VERY LIVES DEPEND on WHAT HE HAS TO SAY! So TUNE IN NOW!!