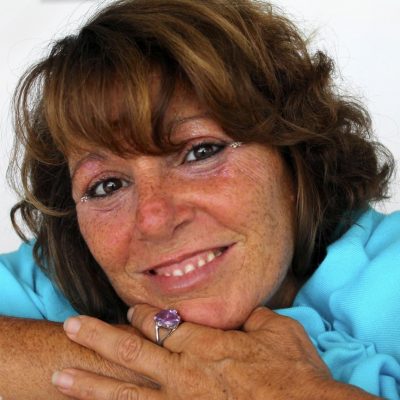 Lori Spagna-Transformational Healing
Lecture:SATURDAY OCT 9, 4:00PM, RM 317/318
Step Into Your Divine Luminosity!
Get REAL, Authentic Results With Your Spiritual Practice,
Awaken Your Divine Luminosity, 
Experience The Divinity Within, 
UP-Level Your Vibration,
Get Better RESULTS from Your Spiritual Practice,
Experience A Deeper, More Authentic Connection, With Source, Non Physical Benevolent Beings Of Love, Masters, Teachers, Angels, Guides, Your Own Divine Team, and Your Higher Self,
Gain Confidence and Certainty Accessing Your Spiritual and Super Natural Gifts, Talents and Abilities,
Get REAL RESULTS For Yourself, Your Loved Ones, Your Clients And Their Animals,
SIGNIFICANTLY IMPROVE Your Relationship To Self, Spirit ~ Source ~ Creator and ALL Others,
Navigate The Multi~Dimensional Reality, 
Ignite The Supernatural And The Mystical Powers Within You, 
Step Into Your Highest Potential,
Heal And Transform Yourself, Your Life and Your Loved Ones and
Improve Your Life Using Metaphysical Tools, Talents and Abilities.
Free Workshop: SUNDAY OCT 9, 1:00PM, RM 315
Transformational Healing & Spiritual Guidance For You & Your Animals
Get the most grounded and progressive spiritual guidance and support to assist you and your animals,
Receive loving, gentle, yet potent, powerful and effective energy healing and divine transmissions,
Fast track your spiritual journey and accelerate your awakening,
Receive Divine Guidance from The Higher Realms, Benevolent Beings of Love and Light, Multi~Dimensional Reality and Divine Source ~ Creator ~ God ~ The Divine Consciousness,
Overcome any obstacle, heal and resolve every trauma and core wound,
Experience Divine Channeled Information, Energy and Guidance as well as TRANSFORMATIONAL Healing via Sacred Downloads, Activations and Divine Transmissions, 
Dramatically and significantly improve the quality of your life.
Lori Ann Spagna is a Best Selling Author, Spiritual Catalyst, Contactee, Ascension Guide, Intuitive, Multi-Dimensional Channel, Animal Communicator, Energy Healer, Lightworker and Starseed who has transformed the lives of thousands of humans and animals via her Channeled Ascension Guidance, Intuition, Sacred Energy Healing Transmissions and Animal Communication.  She provides Ascension Training, Sacred Energy Healing Transmissions and Dormant DNA Activations for humans and animals.  Get your FREE GIFTS from Lori here: www.LoriSpagna.com/freegifts.