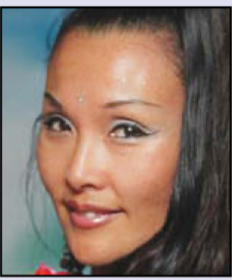 Z-Lisa Lumiere
THE DIVINE FEMININE GODDESS PANEL:Sunday March 12, 10:00am, Coral Rm
With Lisa Lumiere, Lady Christopher
Barrett, Michele Alva, Becca Tebon,
This panel explores the many aspects of being a goddess as well as dealing with goddesses in the areas of relationships, leadership
roles, sexuality, artistic expression, family, business, friendship, nurturing, compassion love and Spirituality… Conscious men are espe
cially encouraged to attend as they are directly involved in the rise of the goddess and they will learn what a Goddess wants from their Man God!!. For the ladies you will rediscover
and reconnect with your inner Goddess… and learn together how to live as Goddesses. So ladies let our goddesses show you how to
open up and reclaim and surrender to the goddess within you and how you can attract the man you deserve to surrender to the god
dess within you. So dear conscious men, if you want to open up your inner Goddess and learn how to treat your woman as a goddess
so they can treat you as the God u are. Please join us for a blissful and sacred journey.