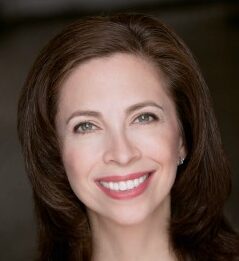 Diana Brownstone
Diana Brownstone is one of the most sought out astrologers in New York City. She has given personal consultations since 1987 and has been a member of the faculty of the New York Chapter of the NCGR since 2001. Diana is Nationally Certified at the highest level as a Consulting Astrologer through the National Council of Geocosmic Research Professional Astrologers' Alliance (NCGR-PAA). She was invited as a Guest speaker for the 43rd National Conference in Kolkata India, where she was also published and received a Certificate of Excellence. Diana has an extensive National and International clientele and has provided lectures for The Astrological Society of Princeton New Jersey, NCGR, and other national organizations, and is a popular speaker at The New Life Expo and their "Strange Universe" panel.
Diana has been interviewed by "Kennedy"  giving forecasts on the Live from Times Square New Years' Eve Special 2019, The Meredith Vieira Show,  The Today Show, ABC News,  NBC and on MTV  as well as by Dr. Manny Alvarez on FoxNews.com on Astrology & Your Sex Life and Health and Astrology. You may read the accompanying articles here: Sex & Astrology and Astrology & Your Health. Diana also was interviewed on StarGazing Radio with Starr Fuentes, on  Mystick Journey Radio on Classical Astrology, and is often interviewed for newspapers and quoted for an astrological take on current events, the Royal Family, and celebrities in the news.  SPIN magazine featured her predictions in the music industry. Her popular column "Cosmic Relief" has been published in both L.A. Magazine and L.A. Style, and was syndicated in Fashion Insider magazines.
Diana's Level IV Rectification thesis (determining an unknown birth time through working backwards with dates of known life events) was presented by NCGR internationally as an example of the level of expertise of Level IV NCGR Certified astrologers. Diana's diverse background and experience have brought her into contact with an amalgam of people of cultural and spiritual diversity. Diana is currently available for consultations by phone or video conference or to speak at your next group event.
Visit her at – http://dianabrownstone.com/