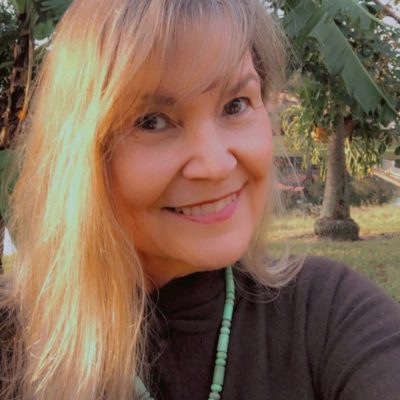 Sandra Bolognia: Harmonize Your Biofield
LECTURE: SUNDAY OCT 9, 1:00PM Rm 301/302
Harmonize your Biofield, Raise Your Frequency!
  Learn how to use frequency to balance your biofield, eliminate pain, improve attitude & emotions, support hormones, and detox the body, mind and emotions.  Learn how you can access millions of frequencies and thousands of programs to enhance you daily life. You will have the opportunity to try it your self and see others do the same.  This quantum technology senses your energy, reaches into a future dimension to help you in the present.  Experience or watch how this works in our talk or booth 51.
  Sandra

Bolognia is a wellness advocate, teacher, healer, artist and spiritual coach. She finds joy in guiding others in the process of self healing.