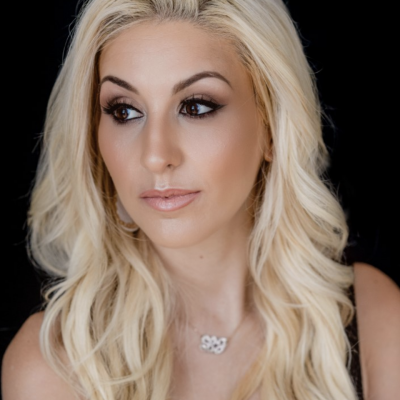 LJ The Medium
Lecture Saturday June 4   4pm  Fire Island Rm
Lecture: Sunday June 5  4pm Gardinar Rm
Life 2.0 Is Waiting For You!!
Struggles are real but so are blessings!
Many of us have been through a lot in life and have experienced trauma in one form or another. If you're like me I bet you have tried to soak up anything you could to find that better version of yourself. What if you didn't have to "find it"? What if it already existed? 

Give me a minute… What if I told you everything you have been through, every person you have met, every place you have seen, has led you to the next chapter of your life?  I bet you can think of several circumstances, whether good or bad, in your life that relate to this. 

When we are going through hardships it's not easy to see the blessings in the lessons we are learning, but they are there.  Plain and simple! I want to get real with you and share my story with you so you can know that pain has a purpose.  I endured a lot of pain in my life – all kinds of pain, but my experiences opened doors I had no idea could open. 

Believe it or not. When you feel like you're in the dark, there's a bright light ahead. 

When you feel like you're about to shatter, the biggest breakthrough is coming for you. I am living proof that more exists and I want to share tools to help you look at your life from another angle. 

Allow me to bring a little spark into your life. Leave feeling inspired, confident, and ready to start living life 2.0. 

It's never too late. You have nothing to lose and everything to gain. The best is yet to come.
LJ The Medium is certified and tested by Best American Psychics and they awarded her Psychic of the Year for 2022.   She's an approved member of the Certified Psychic Society.  LJ has been nominated Best Psychic of Long Island for 2022 and is the host of the new TV show, The LJ Show, airing on the Z Living network. LJ is also an Ordained Interfaith Minister, Certified Personal Trainer, Certified Sports Nutritionist, Kidney Donor, Reiki Practitioner and Author of 'The Spirit of Hope' and star of The LJ Documentary – The Story of a Warrior Spirit.  Her favorite title is 'Warrior'.