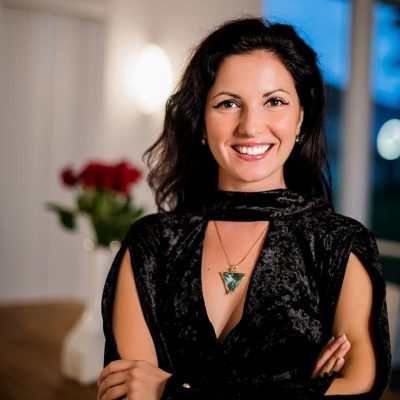 Livia Devi-5d Mentor
Lecture: Sunday March 12, 6:00pm, Coral Rm
5D Consciousness and the New Earth
When we move from 3D to 5D Consciousness, we are accessing quantum time-space realities and infinite timelines of existence.
Come and join us for an unforgetable encoded multidimensional experience with Livia Devi and the Arcturian Council of Light, a 7D Council of Light from Arcturus.You will reconnect back to the Stargate of your Heart , your Higher Self and access New Earth timelines of unity consciousness and oneness frequency. We are looking forward to this incredible Interdimensional Journey!
New Earth Leader, 5D Mentor and Entrepreneur,

Livia Devi ,is leading empowering, transformative and paradigm-breaking programs and activations for the global community of entrepreneurs, conscious creators, change makers, thought leaders and influencers. Co-creating her teachings with an advanced collective consciousness from 7D, the Arcturian Council of Light, Livia is a catalyst for the New Earth and a new era of technological advancement and evolution of consciousness.