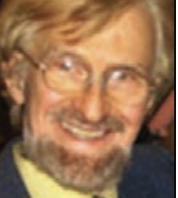 Dr. Benjamin Lane
Sunday Oct 24 11:30am-12:15 pm Kips Bay Rm
Foods For Better Vision-Children & The Blue Light Hazard
What veggies, vitamins, minerals and enzymes are good for your eyes? What are the best foods and lifestyle choices? Too much vitamin C? Not enough B? "Once patients start enhancing their nutrition, their visual field testing improves." His eye opening Mantra, "Get tested!" for Real Improvement of Eye Problems, including Prevention and Reversal of Glaucoma, Cataracts, Macular Degeneration, dry eyes and floaters.  How to reduce the Blue Light Hazard and the affects of too close and too long-sustained use of a tablet that may deform the optic disc, especially in 4-6 year old children.
Dr.
Lane is considered a pioneer of Ocular Nutrition regard
ing Glaucoma, Cataracts, Macular Degeneration, Dry
eyes, Tired eyes and Floaters for 
Real Improvement of
Eye Problems For Children and adults alike.www.NutritionalOptometry.com.