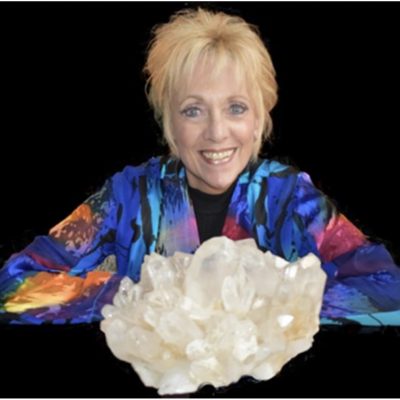 98.Alexandria Golden Arrow-Welcome To Your Spiritual Awakening
Lecture: Saturday, March 11, 3:00pm, Everglades Rm
Channeling Golden Arrow
Alexandra will trance channel the non-physical beings who call themselves Golden Arrow. Come with your questions and be prepared to be touched by these most loving and caring beings who will guide you on this earthly journey. No question is off limits. Treat yourself with their presence
Free Workshop: Sunday March 12, 4:00pm Key Largo Rm
WELCOME TO YOUR SPIRITUAL AWAKENING!
This is your moment; this is your time to really jump into your highest good and find out what has been holding you back and keeping you from feeling free and with purpose! The non-physical beings who call themselves Golden Arrow will be taking your questions and guiding you with their knowledge of you and your life's journey. You will be amazed with your interaction with them and how much peace, harmony and clarity they bring to you. Alexandra, who is the trance channel for Golden Arrow for over 30 years, is delighted to bring Golden Arrow to the New Life Expo and to you!!
Alexandra has been trance channeling Golden Arrow for over 30 years. Having Golden Arrow in my life has been transformative and to the people they have touched. Golden Arrow's non-physical principles are the basis for living my life. It is my honor to bring Golden Arrow to you!!